Special arrangements for our students
PINEROLO
The Accademia di Musica was officially opened on 14 October 2000. It occupies rooms on the first floor of a splendid building that once housed the historic military academy for cavalry regiments, the Scuola Militare di Cavalleria, in Pinerolo, a town 40 kms from Turin, in the region of Piedmont, Italy.
Pinerolo has a long and rich history: from the medieval heart of the city, to the long reign of the Savoy dynasty, to the three periods of domination by France, to the founding of the historic cavalry school, to its vast heritage of culture and natural beauty. To explore the fascinating past of our city, contact Ufficio Turistico or Visita Pinerolo. VisitPiemonte and PiemonteItalia are websites dedicated to Piedmont. 
If you are a student at the Accademia find out about the special discounts available to you for accommodation in Pinerolo:
HOTEL REGINA***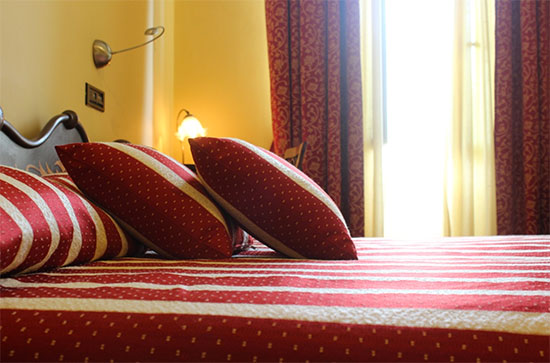 L'Albergo Ristorante Regina nasce alla fine dell' Ottocento come posto di "cambio" per le carrozze in transito da e per la Francia. Dal 1927 la famiglia Rissolo, di solida tradizione alberghiera, ne cura la gestione con appassionata cura e dedizione.

Prezzi convenzionati:
> CAMERA SINGOLA:
52€ (B&B), 70€ (mezza pensione, non disponibile ad agosto), 80€ (pensione completa, non disponibile ad agosto).

> CAMERA DOPPIA (quote per persona):
41€ (B&B), 60€ (mezza pensione, non disponibile ad agosto), 70€ (pensione completa, non disponibile ad agosto).

INFO:  Piazza Barbieri, 22 – Pinerolo (5 minuti a piedi dall'Accademia di Musica) +39 0121322157    info@albergoregina.net     www.albergoregina.net
CASA CARLA BED & BREAKFAST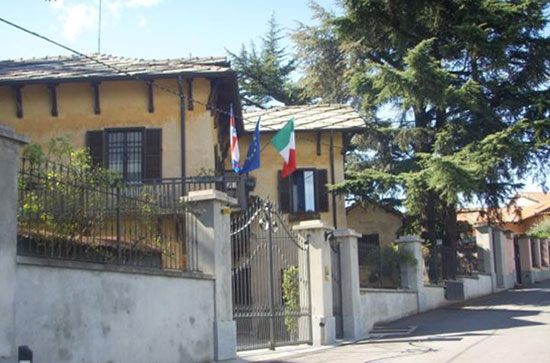 Casa Carla B&B è un'antica villa della prima metà del secolo scorso, che suscita emozioni d'altri tempi, immersa nel paesaggio della collina circostante che sovrasta la città di Pinerolo, a circa 400 metri di altitudine. Una navetta collega il B&B alla città; gratuita all'arrivo e alla partenza, nei giorni intermedi ha un costo di € 1,50 a corsa.


Prezzi convenzionati:
Singola: € 35 con colazione
Doppia: (o tripla o quadrupla) € 30 a persona (occupazione minima 2 persone) con colazione


INFO: 
via Costagrande, 51 – Pinerolo
+39 3473651593  bbcasacarla@libero.it   www.bbcasacarla.it
JARDIN D'HIVER 21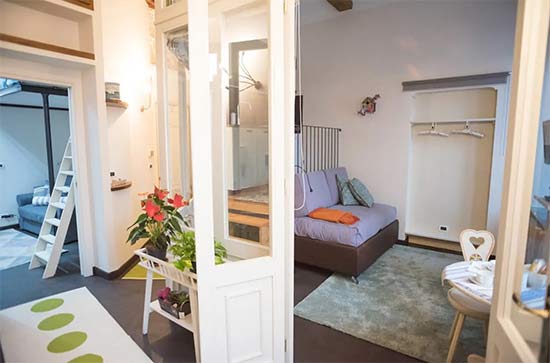 Appartamento luminoso e di recente ristrutturazione con ingresso privato nel cuore del centro storico di Pinerolo a 10 min. a piedi dalla Stazione. L'alloggio è composto da una camera con cucina (letto alla francese), da una seconda camera con letto soppalcato (1 piazza e 1/2) e divano letto (1 piazza e 1/2) e bagno.
Prezzi convenzionati:
contattare la struttura

INFO:
via Sommeiller 21 – Pinerolo (5 minuti a piedi dall'Accademia di Musica).
+39 347 4656564   jardindhiver21.it
GUEST HOUSE ELISABETH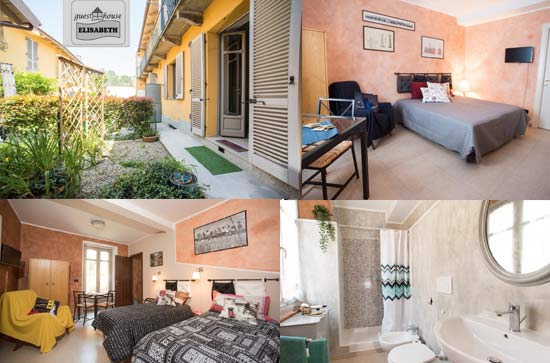 La Guest House Elisabeth è una struttura ricettiva di recente realizzazione ubicata all'interno del Condominio Miradolo prospiciente all'omonimo castello. È composta da due camere (una matrimoniale e una doppia con letti singoli), dotate entrambe di bagno con doccia. Per la prima colazione gli ospiti possono usufruire di un frigo bar e della macchinetta del caffè nel salone comune. Ha TV, Wi-fi, parcheggio privato interno, servizio bus nella via fronte ingresso. In alternativa si può richiedere un servizio di accompagnamento andata e ritorno per l'Accademia.
Prezzi convenzionati:
una camera per due studenti 40 € a notte, colazione compresa.
INFO: 
via Pinerolo, 71 – San Secondo di Pinerolo, Fraz. Miradolo
+39 338 2802300 elisabetta.restelli12@gmail.com
LAPPETITO RISTORANTE PIZZERIA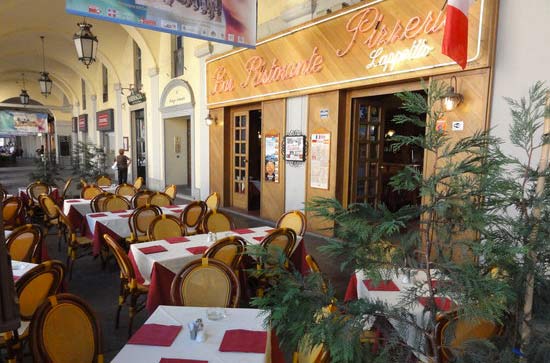 Ristorante pizzeria convenzionato, Lappetito pratica uno sconto del 10% a docenti, allievi e artisti dell'Accademia.


INFO: 
Corso Torino, 48 – Pinerolo (5 minuti a piedi dall'Accademia di Musica)
0121374133  corso.stefano@tiscali.it