GIORGIA DELORENZI
Accompanying pianist for the violin courses taught by Lukas Hagen and Lucy Hall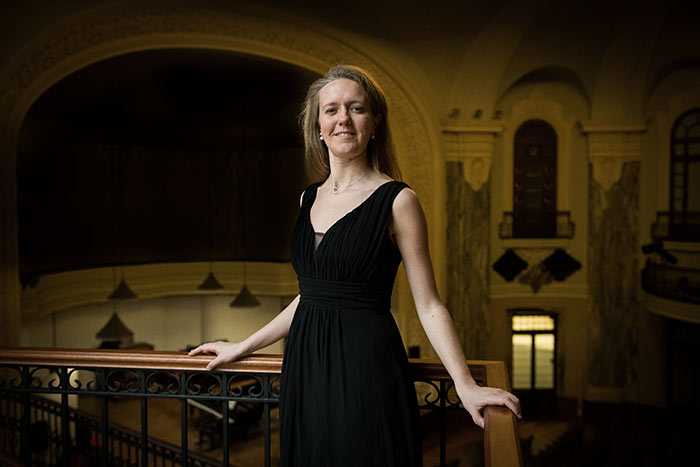 Giorgia Delorenzi, a graduate of Conservatorio 'G. Verdi' in Turin, obtained her Masters Degree
with Claudio Voghera. Supported by De Sono Associazione per la Musica, she studied at the Trio di Trieste International Chamber Music Academy, with Pietro De Maria and Enrico Stellini at the Academy of Music of Pinerolo and attended masterclasses with Benedetto Lupo, Aldo Ciccolini, Géry Moutier, Andrea Lucchesini, Alexander Lonquich, Altenberg Trio. She also holds a Masters Degree in Music Pedagogy from the Genova Conservatoire. Giorgia accompanies for Conservatorio di Torino, De Sono Associazione per la Musica, Accademia di Pinerolo – classes of Dora Schwarzberg, Lukas Hagen and Simone Briatore, masterclasses for Thomas Demenga, Sonig Tchakerian and the Benedetto Mazzacurati International Cello Competition. She performs regularly as a duo partner for strings and in chamber ensembles for Conservatorio di Torino, De Sono, Associazione Concertante, Unione Musicale di Torino, Festival Amfiteatrov Levanto, Xenia Ensemble and OSN RAI. She keeps a regular teaching schedule, successfully preparing students for Conservatoire grade and entrance exams and holds a position teaching piano at Liceo Musicale 'F. Casorati' in Novara. Giorgia is a founding member of Trio Casella. Having studied with Alexander Lonquich and Trio Debussy, the ensemble performs regularly, has been awarded prizes in several competitions and competed in the 2015 Parkhouse Award.
ALESSANDRO MOSCA
Accompanying pianist for the cello course taught by Patrick Demenga and Luca Magariello.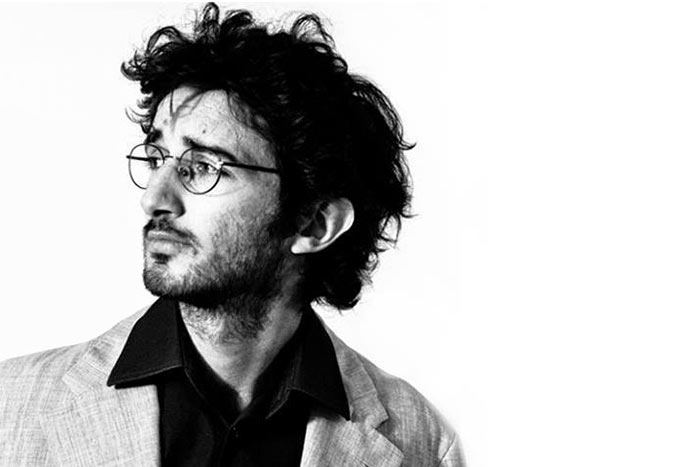 Inizia a 14 anni lo studio del pianoforte, al Liceo Artistico-Musicale "Ego Bianchi" di Cuneo; due anni più tardi decide di iscriversi al Conservatorio della medesima città, entrando così nella classe del M° Laura Richaud. Nel 2006 segue il proprio docente nel trasferimento al Conservatorio "G. Verdi" di Torino, dove otterrà il Diploma (110 con lode) nel 2011. Nel 2016 ha conseguito la laurea di Biennio di Pianoforte a indirizzo cameristico al Conservatorio G. Verdi di Torino, nella classe del M° Claudio Voghera, con la votazione di 110. Nel corso degli anni si è esibito nell'ambito del "San Giacomo Festival" di Bologna, in "Musica d'Estate a Bardonecchia", nel "Festival dell'Accademia" (all'interno della Stagione concertistica dell'Accademia di Musica di Pinerolo), ai "Festival Chopin" e "Festival Mozart" presso la Reggia di Venaria Reale, nella stagione della Stefano Tempia a Torino, nella rassegna "Incontri" per l'associazione Insensati di Castiglione del Lago. Nel maggio del 2016 è stato solista nella rappresentazione dell'opera Pollicino di H. W. Henze al Teatro Regio di Torino. Ha ricevuto borse di studio dal Rotary Club Pinerolo, dall'Associazione Giosuè Carducci di Como e dalla Fondazione CRT di Torino. È stato inoltre finalista al concorso "Yamaha Music Foundation of Europe" svoltosi a Bari nel marzo 2011. Ha partecipato a masterclass con vari maestri tra cui Andrea Lucchesini, Aleksandar Madzar, Enrico Pace, Lukas Hagen e Franco Scala. Dal 2007 al 2012 ha frequentato l'Accademia di Musica di Pinerolo, dove è stato allievo di Laura Richaud ed Enrico Pace. Negli ultimi anni si è dedicato interamente al repertorio cameristico in varie formazioni e all'accompagnamento, soprattutto del violoncello; ha avuto occasione di accompagnare i corsi e le masterclass dei Maestri Enrico Bronzi, Marianne Chen, Thomas Demenga, Lukas Hagen, Mischa Maisky, Claudio Pasceri, Miklós Perényi, Rohan De Saram.
Al momento è pianista accompagnatore della classe del M° Patrick Demenga all'Accademia di Musica di Pinerolo, e del M° Stefano Guarino nelle masterclass di violoncello dell'associazione torinese Desono; dal 2016 insegna pianoforte presso l'associazione Insonora di Torino.
STEFANO MUSSO
Accompanying pianist for Professione Orchestra workshops and for the violin course taught by Cecilia Ziano and the viola course taught by Simone Briatore.
Classe 1990, Stefano Musso ha iniziato gli studi musicali al Liceo musicale eporediese e li ha proseguiti nella classe del Maestro Claudio Voghera, al Conservatorio G. Verdi di Torino dove, nel settembre 2011, ha conseguito il Diploma Accademico di 1° livello in pianoforte, con il massimo dei vito e la lode. Ha frequentato l'Accademia di Musica di Pinerolo nella classe di Andrea Lucchesini ed Enrico Stellini. Nel 2015, alla Hochschule für Musik di Basilea, ha conseguito il Master of Arts in Musikalischer Performance con il maestro Filippo Gamba e, sempre nello stesso prestigioso istituto, ha conseguito con il massimo dei voti e la lode il Soloist Diploma.
Attivo come solista e camerista in tutta Europa, ha vinto premi in numerosi concorsi nazionali e internazionali. Organizzatore di eventi musicali, è presidente dell'associazione Il Timbro ed è stato membro del Consiglio d'Amministrazione del Conservatorio di Torino. Musso è inoltre direttore artistico de "Gli accordi rivelati", rassegna internazionale di musica da camera organizzata dall'associazione "Il Timbro" al Teatro Giacosa, della quale lo scorso marzo si è conclusa con successo la II edizione.