GIORGIA DELORENZI
Accompanying pianist for the violin courses taught by Lukas Hagen, Dora Schwarzberg-Lucy Hall and for the viola course taught by Simone Briatore.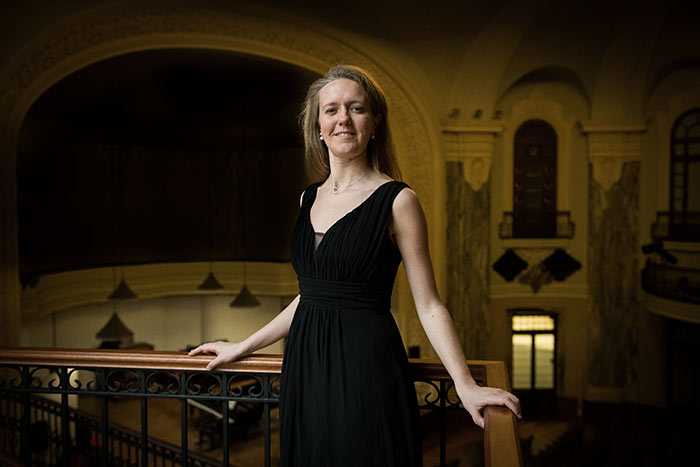 Giorgia Delorenzi, a graduate of Conservatorio 'G. Verdi' in Turin, obtained her Masters Degree
with Claudio Voghera. Supported by De Sono Associazione per la Musica, she studied at the Trio di Trieste International Chamber Music Academy, with Pietro De Maria and Enrico Stellini at the Academy of Music of Pinerolo and attended masterclasses with Benedetto Lupo, Aldo Ciccolini, Géry Moutier, Andrea Lucchesini, Alexander Lonquich, Altenberg Trio. She also holds a Masters Degree in Music Pedagogy from the Genova Conservatoire. Giorgia accompanies for Conservatorio di Torino, De Sono Associazione per la Musica, Accademia di Pinerolo – classes of Dora Schwarzberg, Lukas Hagen and Simone Briatore, masterclasses for Thomas Demenga, Sonig Tchakerian and the Benedetto Mazzacurati International Cello Competition. She performs regularly as a duo partner for strings and in chamber ensembles for Conservatorio di Torino, De Sono, Associazione Concertante, Unione Musicale di Torino, Festival Amfiteatrov Levanto, Xenia Ensemble and OSN RAI. She keeps a regular teaching schedule, successfully preparing students for Conservatoire grade and entrance exams and holds a position teaching piano at Liceo Musicale 'F. Casorati' in Novara. Giorgia is a founding member of Trio Casella. Having studied with Alexander Lonquich and Trio Debussy, the ensemble performs regularly, has been awarded prizes in several competitions and competed in the 2015 Parkhouse Award.
VALENTINA MESSA
Accompanying pianist for the violin course taught by Adrian Pinzaru and for the Light Course in violin taught by Natasha Prishepenko.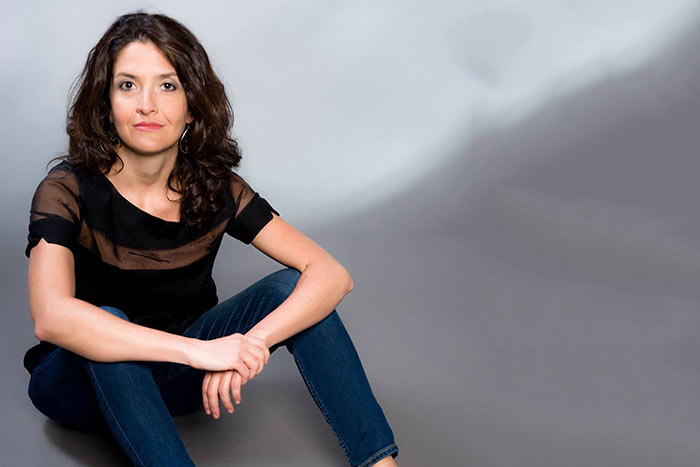 Valentina Messa è nata nel 1979 a Udine e si è diplomata nel giugno '99 al Conservatorio "B. Marcello" di Venezia sotto la guida di Giorgio Lovato ottenendo il massimo dei voti, la lode e la menzione speciale. Nel 1997 è stata ammessa alla frequenza della Scuola di Perfezionamento di Portogruaro nella classe di Piero Rattalino ottenendo nel settembre 2000 il Diploma di Concertismo. Nell'ottobre del 2007 ha conseguito il Diploma accademico di II livello con 110/110, lode e menzione speciale presso il Conservatorio N. Paganini di Genova e si è perfezionata dal 2001 in poi sotto la guida di Lidia Baldecchi Arcuri, Pier Narciso Masi ed Enrico Pace. Ha vinto numerosi primi premi e varie borse di studio, partecipando a concorsi pianistici nazionali e internazionali, "Premio Beethoven" al Luciano Gante di Pordenone nel '99, terza tra i pianisti segnalati al Premio Venezia 2000 e al Premio Nazionale delle Arti 2007, vincitrice dell'edizione 2005 del concorso indetto dalla Società Umanitaria di Milano, grazie al quale ha preso parte alla registrazione di un cd edito dalla Sarx Records. Fin da piccola ha seguito lezioni, corsi e seminari tenuti da docenti ed artisti di chiara fama, come A. Specchi, I. Lo Porto, B. Petrushanskij, L. Gante, L. Lortie, A. Lonquich, P. Rattalino, S. Limongelli, S.Pedroni, T. Campagnaro, A. Nanut , K.Helwigg, J.-L Mansart, J. Achucarro, M. Damerini, B. Canino,P. N. Masi, E. Pace. Si dedica con egual passione alla musica solistica e alla camerisica, dal duo pianistico alle varie formazioni cameristiche con pianoforte, collaborando con musicisti quali Lorenza Borrani, Dami Kim, Teodora Campagnaro, Jun-Iciro Murakami, Massimiliano Damerini, Maurizio Ben Omar,Giorgio Casati, Riccardo Agosti, Adrian Pinzaru, Katsumi Nagaoka, Aaron Berovsky, Maria Milstein e collaborando con gruppi come l'Ensemble Nuove Musiche. L'attività concertistica l'ha portata a calcare i palchi di prestigiose sedi italiane ed estere quali Scuola Normale di Pisa, Società Umanitaria di Milano, Teather Trier, Auditorium Casa Paganini, Sala della Radio Vaticana, Teatro Alfieri di Torino, Teatro Vittoria per Unione Musicale Torino, GOG Genova, Caplan Centre for the Performing Arts di Philadelphia, Logan Centre for the Performing Arts di Chicago, Sanders Theatre della Harvard University a Boston. Attualmente suona stabilmente in duo con Riccardo Agosti, primo violoncello del Teatro Carlo Felice di Genova, e col giovane violinista Ermir Abeshi, finalista all'edizione 2012 del Queen Elisabeth Competition, col quale nel corso del 2011 ha vinto il Concorso di Musica da Camera di Lamporecchio e un Premio speciale della Giuria al Concorso di Musica da Camera di Pinerolo. Il duo si è perfezionato presso l'Accademia di Musica di Pinerolo sotto la guida del Maestro Enrico Pace e svolge un'intensa attività concertistica in Italia e all'estero: gli ultimi impegni li hanno visti impegnati sui palchi di Unione Musicale di Torino, Akbank Sanat di Istanbul, Festival Paganiniano di Carro, Festival di musica da camera di Ohrid (Macedonia), Teatro dell'Opera di Tirana. E' molto attiva anche sul versante della musica contemporanea, ha eseguito in prima assoluta brani di J. L.Greco, A. Quaranta, M. Manzitti, E. Lattes, M. Pastorelli e ha collaborato quale esecutrice con la classe di Musica e Nuove tecnologie diretta da R. Doati al Conservatorio di Genova. Nel settembre 2011 ha registrato in prima esecuzione la Sonata per due pianoforti Mouvement de spirales di R. Asturias insieme a Massimiliano Damerini. E' membro fondatore e pianista stabile dell'Eutopia Ensemble, gruppo di recente formazione dedito alla musica contemporanea in residence presso il Teatro della Tosse di Genova, che ha ospitato quest'anno la prima edizione della stagione Le strade del Suono a cura dello stesso ensemble. Ha preso parte nel 2006 a due dei Concerti dal vivo trasmessi da Radio Vaticana e ha più volte suonato come solista con l'Orchestra del Conservatorio N. Paganini di Genova, con l'Orchestra Filarmonica di Udine, con l'Orchestra Giovanile Belvedere, con l'Orchestra di Padova e del Veneto e ripetutamente con la Philarmonische Orchester der Stadt Trier (con cui ha debuttato nel marzo 2008 la Rapsodia su tema di Paganini di Rachmaninoff), riscuotendo sempre grande successo di pubblico e di critica. Attualmente ricopre il ruolo di pianista accompagnatore presso il Conservatorio N. Paganini e della classe di violino dei Maestri Adrian Pinzaru e Natasha Prishepenko all'Accademia di Musica di Pinerolo; è richiesta come accompagnatrice al pianoforte di corsi e masterclass di artisti internazionali quali ad esempio Bin Huang e Sonig Tchakerian.
ALESSANDRO MOSCA
Accompanying pianist for the cello courses taught by Marianne Chen and Claudio Pasceri.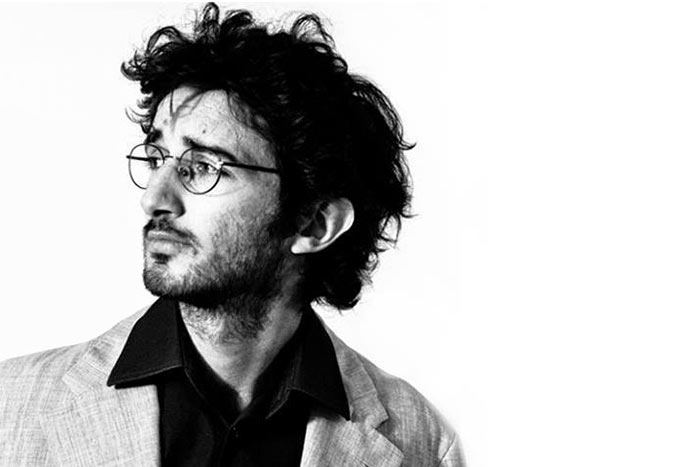 Nato nel 1987 inizia a 14 anni lo studio del pianoforte, quando si iscrive al Liceo Artistico-Musicale "Ego Bianchi" di Cuneo; due anni più tardi decide di iscriversi al Conservatorio della medesima città, entrando così nella classe del M° Laura Richaud. Nel 2006 segue il proprio docente nel trasferimento al Conservatorio "G. Verdi" di Torino, dove otterrà il Diploma (110 con lode) nel 2011. Nel corso degli anni si è esibito nell'ambito del "San Giacomo Festival" di Bologna, in "Musica d'Estate a Bardonecchia", nel "Festival dell'Accademia" (all'interno della Stagione concertistica dell'Accademia di Musica di Pinerolo), ai "Festival Chopin" e "Festival Mozart" presso la Reggia di Venaria Reale, nella stagione della Stefano Tempia a Torino. Nel maggio del 2016 è stato solista nella rappresentazione dell'opera Pollicino di H. W. Henze al Teatro Regio di Torino. Ha ricevuto borse di studio dal Rotary Club Pinerolo, dall'Associazione Giosuè Carducci di Como e dalla Fondazione CRT di Torino. È stato inoltre finalista al concorso "Yamaha Music Foundation of Europe" svoltosi a Bari nel marzo 2011. Ha partecipato a masterclasses con vari maestri tra cui Franco Scala, Andrea Lucchesini, Enrico Pace, Aleksandar Madzar, Lukas Hagen. Dal 2007 al 2012 ha frequentato l'Accademia di Musica di Pinerolo, dove è stato allievo di Laura Richaud ed Enrico Pace. Ha recentemente conseguito la laurea di Biennio di Pianoforte a indirizzo cameristico al Conservatorio G. Verdi di Torino, nella classe del M° Claudio Voghera, con la votazione di 110. Al momento si dedica principalmente al repertorio cameristico, soprattutto in trio con Damiano Babbini e Giuseppe Massaria, ed è pianista accompagnatore dei Maestri Marianne Chen e Claudio Pasceri all'Accademia di Musica di Pinerolo, oltre che del M° Thomas Demenga durante le masterclass di violoncello dell'associazione Desono; dal 2016 insegna pianoforte presso l'associazione Insonora di Torino.
GIANLUCA GUIDA
Accompanying pianist for the Light Course in viola taught by Luca Ranieri.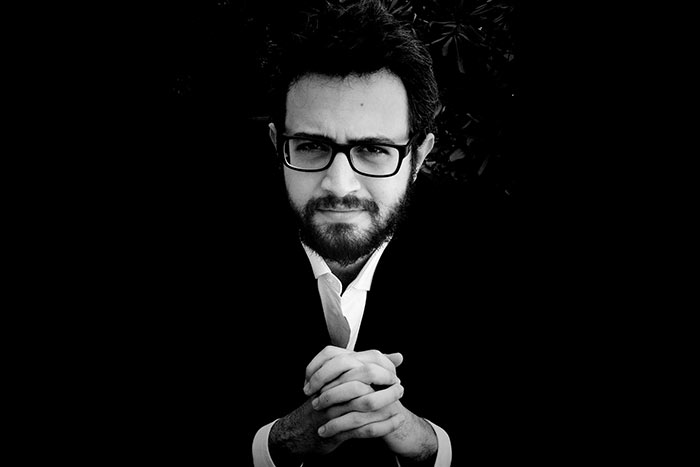 Gianluca Guida starts studying piano at the age of seven with Maria Gachet and he graduates with highest honours at the Conservatory of Turin (Italy) with prof. Claudio Voghera. Then he continues his courses at the Academy of Music in Pinerolo with Pietro de Maria and Enrico Stellini. From 2015, selected for the postgraduate in music performance and then for the Concert Musician, he moves to Brussels where he attends the courses at the Brussels Koninklijk Conservatorium with Alexandar Madzar and in 2016 he obtains 'With Great Distinction' the Concert Musicus (Konzert Diplom). Even interested in composition he studies in Turin with Alessandro Ruo Rui and he graduates summa cum laude in 2018. At the same time he is admitted for the Bachelor of Arts in conducting and he studies with prof. Bart Bouckaert. He attended master classes and courses with Nelson Delle Vigne, Gianluca Cascioli, Benedetto Lupo, Enrico Pace, Gery Moutier, Huseyn Sermet, Jean-François Antonioli, Alexander Madzar, Andrea Lucchesini. In 2013 he is invited by prof. Dominique Merlet for his courses in Salzburg at the Mozarteum University during the 'Internationale Sommerakademie' and he is selected to play in concert. He starts playing in public concerts at the age of 12 and in 2008 he wins the first prize in the J. S. Bach National Competition in Sestri Levante (Italy). President of the jury is prof. Riccardo Risaliti, professor at Imola Piano Academy.During last years the concert activity lets him play across Italy, United States, Germany, Belgium, Switzerland, Austria. He played in Salzburg (Wiener Saal), Bruxelles (Grote Conzertzaal of Conservatorium Brussel), Düsseldorf, Lugano, Rome, Milan, Turin, Asti, Acqui Terme and he is invited by important concert seasons like La Verdi of Milan, La Nuova Arca, Accademia Corale Stefano Tempia, Accademia Maghini, Festival 'Luoghi Immaginari', Associazione Concertante, Fondazione Musicale Santa Cecilia di Este. In 2013 he plays in Rome in Vatican Museums recording for the Vatican Radio Station as well. He usually plays with his brother Lorenzo, cellist. In 2008 they record for some TV stations like Telenova, Telesubalpina, Sky 798 and in 2016 they appear for the first time at Carnegie Hall in New York. Furthermore he worked side by side with important musicians like Dynah Bryant, Lena Lootens, Lionel Lhote, Marco Zuccarini, Luca Ranieri and with prestigious institutions: Italian National Television Orchestra (RAI Orchestra), the Academy of Music in Pinerolo, the Koninklijk Conservatorium in Brussels. Now he is assistant-professor at the Conservatory of Music in Turin and he works together with Claudio Voghera.