A career in music: exclusive interview with Patrick Demenga
A point of great pride for the Accademia is the presence among the teachers of our advanced music courses in cello of Patrick Demenga, one of the greatest cello players of our time.  Winner of the "Der Goldene Bogen" (Golden Bow) award, he holds the chair of professor of cello at the Lausanne Conservatory, has made many acclaimed recordings, and has had composers like Isang Yun, Gerhard Schedl, Heinz Holliger (and many others) write music specifically for him to perform.
Patrick Demenga teaches at Accademia di Musica an Advanced music course in cello.  We met him in order to ask for pratical advice for our students, who are destined to become the future generation of professionals. 
MY CAREER IN MUSIC: EXCLUSIVE INTERVIEW WITH PATRICK DEMENGA
KEY EXPERIENCES
What were the key experiences that marked your development and training as a musician? At what time of your life did they take place? Why were they significant?
The wish to express myself via music was always very strong and part of my life. Already as a child it was clear to me that I would become a musician. I grew up in a family of artists and musicians and playing chamber music together at home was a daily pleasure which encouraged me to follow the path of a cellist.
TURNING POINTS
Can you describe one or two turning points in your career? What impact did they have on your career? Why were they important?
When I started playing string quartet and specially when I played the whole Beethoven cycle for the first time, I understood that consciousness, mindfulness and the importance of always giving priority to the music and adapting technique to serve the music, is one of the principal things which makes music natural and clear. We have to understand that music demands our entire devotion as human beings. Technically correct playing is definitely not enough.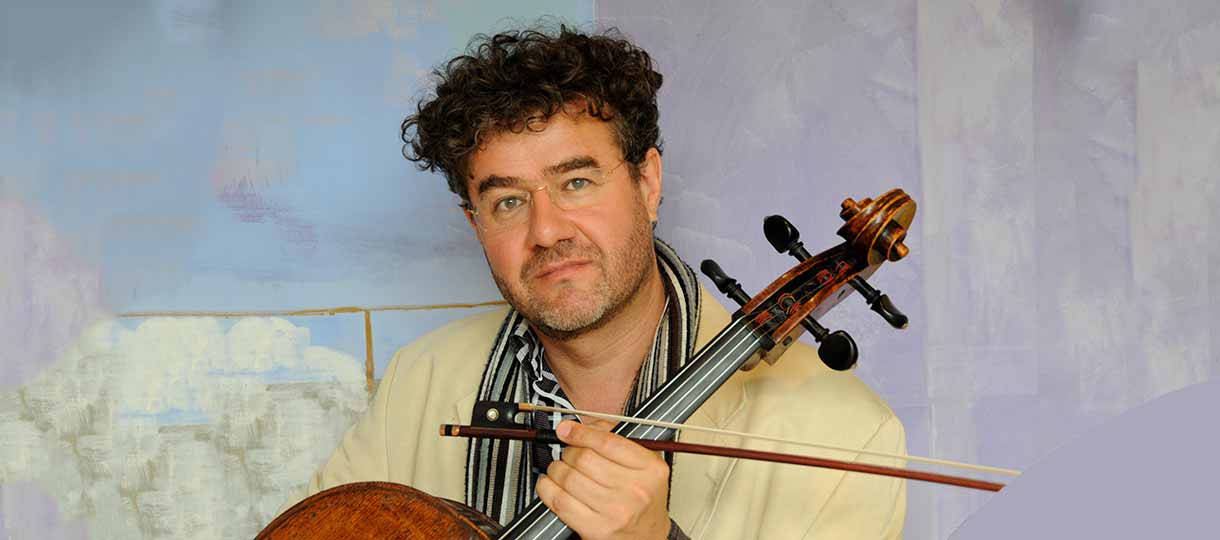 MISTAKES
Often our mistakes teach us important lessons. If you could go back in time in your career what would you do differently?
The process of learning is always connected with "mistakes". So I can be happy that I made mistakes, which showed me the way to do things better. As a consequence, I must say that I would not do anything differently.
HOW TO STAY FOCUSED
Along a musician's career path there are always many important decisions to be made and these often depend on and result from the opportunities that are offered to them. What helped you to stay focused and not to lose sight of your goals?
I always followed my intuition and listened to my heart. I never gave up my ideals just to get ahead in my career.
ADVICE
Apart from studying with great passion and dedication, what advice would you give to young musicians who are starting out on a career in music?
Try to go as deep as you can into music. Be authentic. Don't separate music from life. When you practice, be honest with yourself and always listen with open ears. Keep an open heart and a clear mind. Stay relaxed. When you make mistakes, try to analyze the mistakes and find a way to correct them and encourage yourself in a positive way.
__________________
INFO: