International Chamber Music Competition: winners
Great suspense at the Giuseppe Verdi Conservatoire in Torino, with the concert hall packed out and the audience ready to applaud the winners of the final of the International Chamber Music Competition "Pinerolo e Torino Città Metropolitana", the prestigious bi-annual chamber music competition (a member of the World Federation of International Music Competitions in Geneva). From 6 to 12 March, some of the most talented young musicians on the international music scene performed in Pinerolo and Turin. Music lovers of Turin took advantage of the free admission to an exciting final concert, where the ensembles performing were competing for prizes totalling 23,000 euros, filling the Conservatoire concert hall and transforming the final into a major cultural event. There was also a a performance by Fondazione Cirko Vertigo. The presenter for the concert was Mario Acampa.
The jury of eminent musicians had admitted 5 ensembles to the final due the exceptionally high level of the competitors. The President of the jury Claus-Christian Schuster (piano, Austria), together with Lukas Hagen (Austria, violin); Gabriele Mirabassi (Italia, clarinet); Liisa Randalu (Estonia, viola); Miklós Perényi (Ungheria, cello); Marco Zuccarini (Italia, conductor); Joel Hoffman (USA), compositore selected the finalists from the over 125 musicians who entered the competition, performing in 50 chamber music ensembles (under 33) from 18 countries all over the world (Italia, Canada, Germany, Spain, France, Japan, Armenia, Olanda, Uruguay, Bolivia, China, Kazakistan, South Korea, Poland, Austria, Russia, Serbia, USA).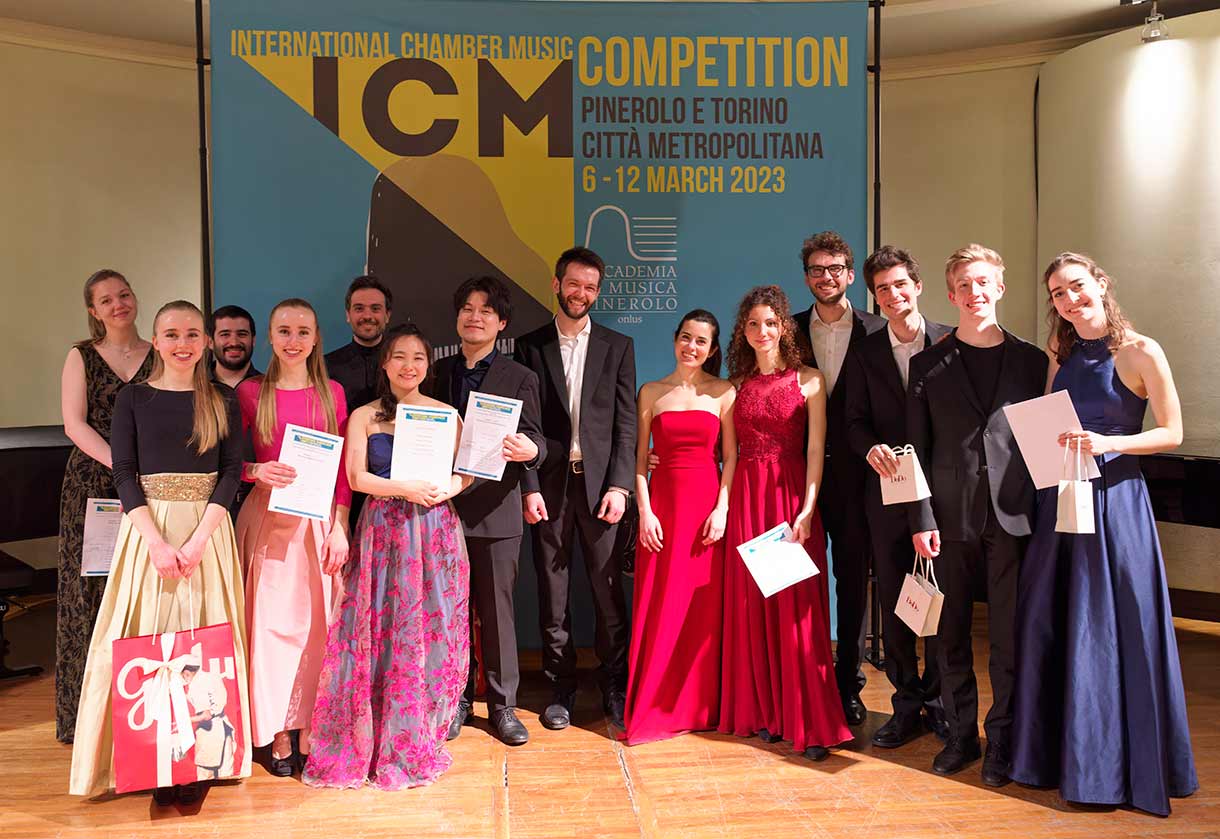 __________