A career in music: exclusive interview with Alessandro Milani
Concertmaster with the RAI Orchestra Sinfonica Nazionale since 1995, Alessandro Milani also performs with the Orchestra of the Accademia Nazionale di Santa Cecilia, the Orchestra of La Scala, with the Filarmonica della Scala and with the Orchestra del Teatro dell'Opera in Rome. He is also a soloist and directs chamber music ensembles formed from the RAI OSN. As well as solo and chamber music performances, he is also active as a teacher and from 2000 to 2003 taught at the Scuola di Musica di Fiesole music school.
Alessandro Milani teaches at Accademia di Musica an Advanced music course in orchestra training. As part of our section A Career in Music, we interviewed him to ask what advice he would give to our students, who are set to become the future generation of music professionals.  
MY CAREER IN MUSIC: EXCLUSIVE INTERVIEW WITH ALESSANDRO MILANI
KEY EXPERIENCES
What were the key experiences that marked your development and training as a musician? At what time of your life did they take place? Why were they significant?
The key experience in my music training was the Concertmaster course at Fiesole with Maestro Giuseppe Prencipe. As well as studying all the most important solos and orchestra excerpts, Prencipe succeeded in imparting precious knowledge that would unlock the future for me.
TURNING POINTS
Can you describe one or two turning points in your career? What impact did they have on your career? Why were they important?
One decisive moment in my career was certainly my debut at the age of 25 with my orchestra on tour with Strauss' A Hero's Life, which we performed in all the major theatres/ auditoriums in Germany.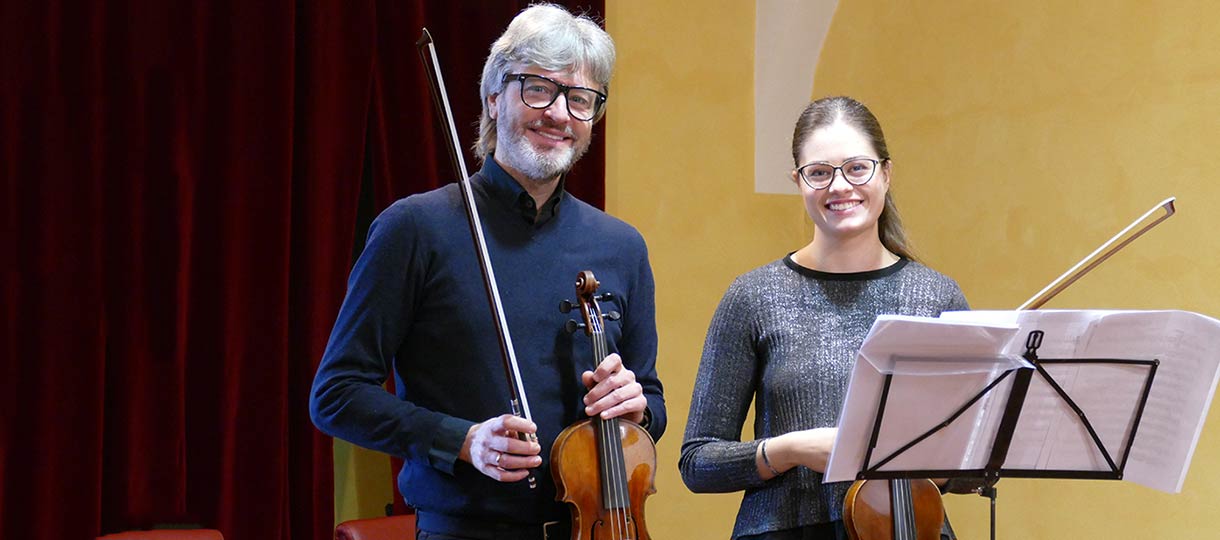 MISTAKES
Often our mistakes teach us important lessons. If you could go back in time in your career what would you do differently?
One thing I regret is not being able to study outside Italy after finishing my Conservatory Diploma. This was because I immediately embarked on my career as Concertmaster in Bolzano with the Haydn orchestra.
HOW TO STAY FOCUSED
Along a musician's career path there are always many important decisions to be made and these often depend on and result from the opportunities that are offered to them. What helped you to stay focused and not to lose sight of your goals?
Maintaining focus on my goals has helped me not waste my energies in life as well as in my work.
ADVICE
Apart from studying with great passion and dedication, what advice would you give to young musicians who are starting out on a career in music?
My advice is to have confidence in yourselves and not to be negatively influenced by comments and advice that can often be inspired by envy, or by a desire to criticise just for criticism's sake.
__________________
INFO: